ZOOM!® Whitening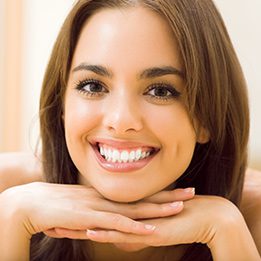 First impressions are everything and nothing makes a better first impression than a great smile. With the holiday season quickly approaching, Smile and Skin Aesthetics wants to make sure a healthy, white smile is the first thing your friends and family notice. Our certified team of dental experts is proud to offer the Zoom! Whitening by Philips system. The newest system for teeth whitening, Philips Zoom! is the #1 patient-requested professional whitening treatment and is used by over 10 million patients for whiter, brighter smiles.
Unlike other whitening treatments, Zoom! can be customized to maximize patient comfort. We tailor the treatment to the patient to find the right light intensity and duration to achieve optimal results. Zoom! also includes desensitizers to help minimize sensitivity. The treatment is safe on teeth and includes Relief ACP which offers a great luster and is proven to protect enamel.
Prior to the Zoom! treatment, the dentist will perform a routine cleaning and examination. Then with the Zoom! Smile and Skin Aesthetics can whiten your teeth in a little under two hours. This treatment is proven to whiten your teeth up to eight shades (although results vary from patient to patient) and can last six to seven years with proper maintenance of keeping up with cleanings. Just one office visit can give you the white smile you have been waiting for!
Your bright, healthier smile is waiting. Call Smile and Skin Aesthetics today to schedule an appointment!