Invisible, Removable, and Comfortable
Invisalign® offers invisible, removable, and comfortable aligners that will give you the beautiful straight teeth you've always wanted. Invisalign is a great solution for both adults and teenagers looking to straighten their teeth. And best of all, no one will be able to tell you're wearing them.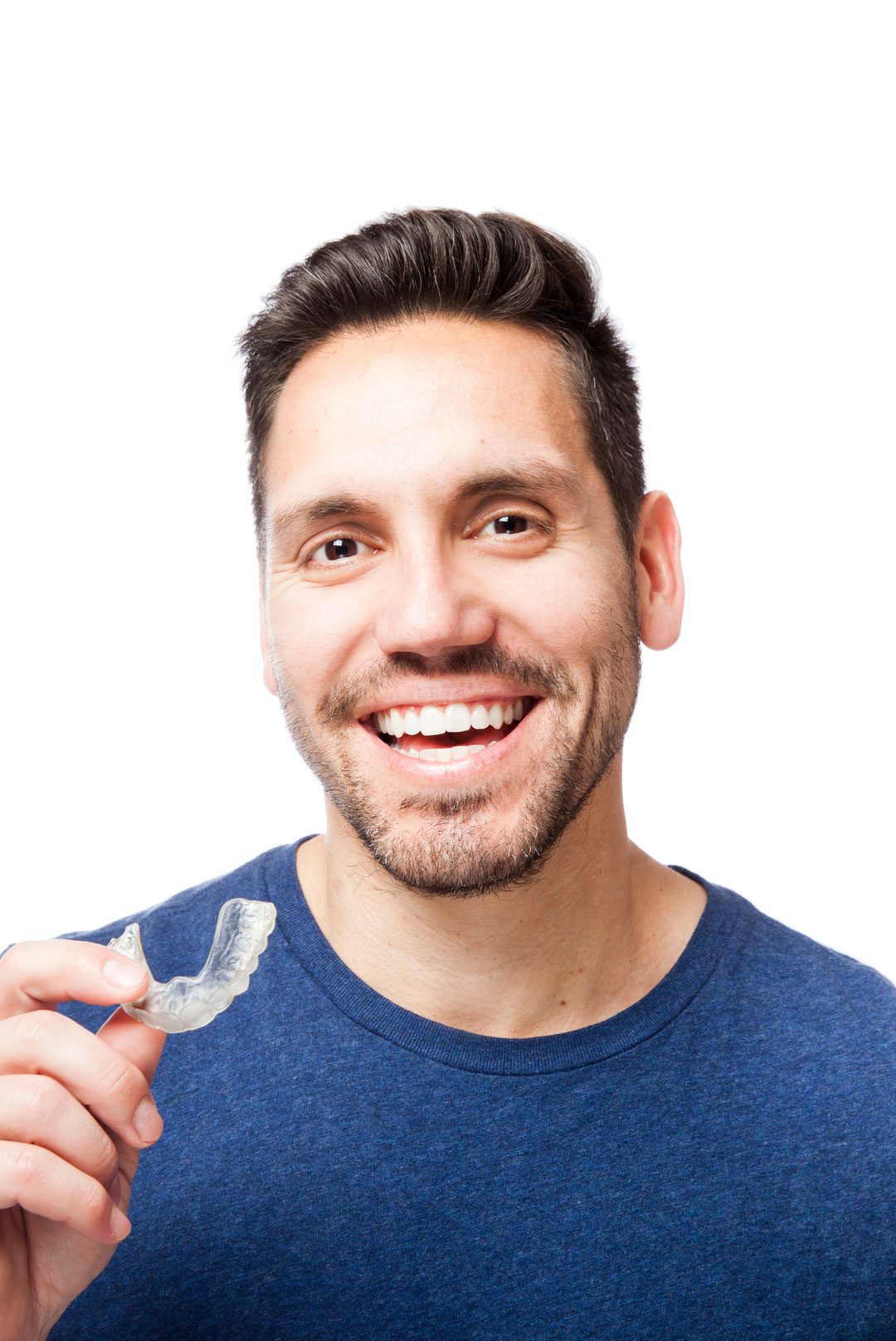 What is Invisalign®?
Orthodontics is a field of dentistry that deals with corrections involving jaw and teeth alignment. An orthodontist is a specialist who diagnoses and applies braces for the alignment of a patient's jaw and teeth.
Invisalign® is the invisible way to straighten your teeth without braces.
Invisalign® uses a series of clear, removable aligners to straighten your teeth without metal wires or brackets used in braces.
Invisalign® has been proven effective for straightening teeth in clinical research and in orthodontic practices nationwide.
How Does Invisalign® Work?
You wear each set of aligners for about 2 weeks, removing them only to eat, drink, brush, and floss.
As you replace each aligner with the next in the series, your teeth will move little by little, week by week – until they have straightened to the their final position
You'll visit us about once every 6 weeks to ensure that your treatment is progressing as planned.
Total treatment time averages 9 – 15 months and the average number of aligners during treatment is between 18 – 30, but both will vary from case to case.
About Us
As a dental team we work with our patients so they can achieve and maintain a beautiful smile and healthier gums and teeth. We take the time with our patients to explain their treatment options and inform them of additional preventative care….

© Copyright 2023 Smile & Skin Aesthetic, all rights reserved.
Contact Us
Smile & Skin Aesthetics Meola Dental Group - Needham
(781) 449-0477
32 Wexford Street Needham,
MA 02494
Smile & Skin Aesthetics Meola Dental Group - Brighton
617-232-7399
1576 Commonwealth Ave Brighton,
MA 02135