VI Peel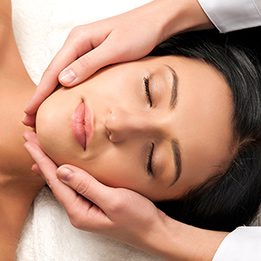 Chemical peels are a great way to improve your skin's appearance. Unfortunately many are painful and can leave the skin red for hours after the procedure. Now, thanks to the VI Peel from Vitality Institute Medical Products, painful peels are a thing of the past. The VI Peel has revolutionized medical grade peels and improves the tone, texture, and clarity of the skin.
The VI Peel was created by Dr. A.F. Kalil after extensive research into a cure for his daughter's severe acne. It is made from TCA (Tretinoic Acid), Salicylic Acid, phenol, Vitamin C, and a mineral blend. First introduced in 2006, the peel is affordable and safe for all skin types. The application delivers dramatic results with virtually no pain, no prior skin preparation, and little downtime post-procedure. You will see results in about a week.
The VI Peel has been proven to reduce or eliminate age spots, freckles, and hyper-pigmentation, (including melasma), soften lines and wrinkles, clear acne skin conditions, reduce or eliminate acne scars and stimulate the production of collagen for firmer, more youthful skin. The peel is safe for the eye area, chest, hands, arms, and back. It works well in conjunction with lasters, injectables, and post-procedure. Regular use of the peel, about 2-4 peels a year, along with proper home care, can actually help to reduce skin damage!
Smile and Skin Aesthetics is proud to offer the VI Peel. Call today to schedule your peel and bring yourself closer to more youthful skin!
---
Please call today, 781.893.7500, to schedule your consultation to get you that much closer to the smile you have always dreamed about.