Recapturing Your Youth: Benefits of Environ Skin Care Products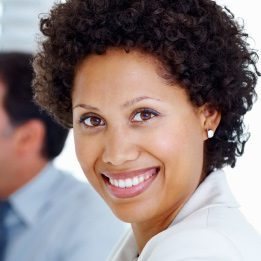 Remember the skin of your childhood? The smoothness, the uniform color and healthy glow made all of your parents' friends want to pinch your cheeks every time they saw you. Over the course of your life, hormones, exposure to sun and certain lifestyle habits alter your skin from an innocent blank slate to a well-worn tableau of imperfections. It's time to recapture your youth; to celebrate life's experiences with younger-looking skin. Smile and Skin Aesthetics offers Environ® — a specialized line of skincare products that can do just that.
Environ® products combines two highly sought-after qualities in a skin care regime: gentleness and effectiveness. As you age, your skin's support system (collagen and elastin) is less capable of remaining firm. These substances break down, leading to fine lines, wrinkles and furrows. Exposure to the sun's rays, nicotine, and nutritional deficiencies can also contribute to skin damage in the form of wrinkles and discoloration. The Environ® Skin Care system rejuvenates your skin by reversing age-related problems and protecting your skin against further damage.
Active ingredients called bio-peptides as well as antioxidant vitamins A and C smooth fine lines, even out skin tone and tighten skin, giving you a natural skin care treatment option that is less invasive than chemical peels or exfoliation.
Environ® skin care solutions help clients with different kinds of skin issues recapture youthful-looking skin with proven results. Choose from a number of products, including:
Moisturizers for fading scars and abnormal pigmentation
Cleansers to control excess oil
Creams to erase fine lines and reduce wrinkles
Protection against sun damage
Consult a knowledgeable Smile and Skin team member to determine which Environ® product is right for you. Our board certified aesthetician is trained in advanced skincare treatments, as well as makeup artistry to help you find the solution that will help you regain that youthful glow.
Smile and Skin Aesthetics is proud to offer skincare and dental services for the entire family in Waltham. Contact us today to schedule an appointment.