Microdermabrasion – A New Year Means a Fresh Start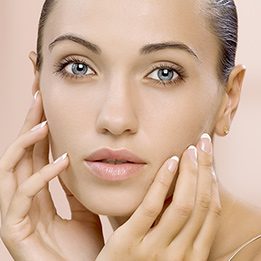 A new year means a fresh start. This year, why not give your skin the makeover it deserves? Smile and Skin Aesthetics is pleased to offer microdermabrasion treatments in office. In just thirty minutes you can have softer, more glowing skin.
The process is quite simple. Lie back and relax while a clinician directs a fine mist of exfoliating crystals across the skin as a gentle vacuum simultaneously removes sloughed off skin. No anesthesia is needed and you will be in and out in just thirty minutes! You can even return to your normal schedule or apply makeup immediately! It's no surprise it is one of the most popular cosmetic skincare treatments.
Improvement in your skin texture is often evident in just one treatment. Skin might appear slightly rosy but in a natural, glowing manner. For the best results, we recommend a series of treatments.
Microdermabrasion is perfect for diminishing large pores or acne scars, reducing fine lines and wrinkles and diminishing stretch marks. It can even be used to reduce the frequency and severity of acne outbreaks.
Call to schedule your appointment today at 781.893.7500. Your skin will thank you!